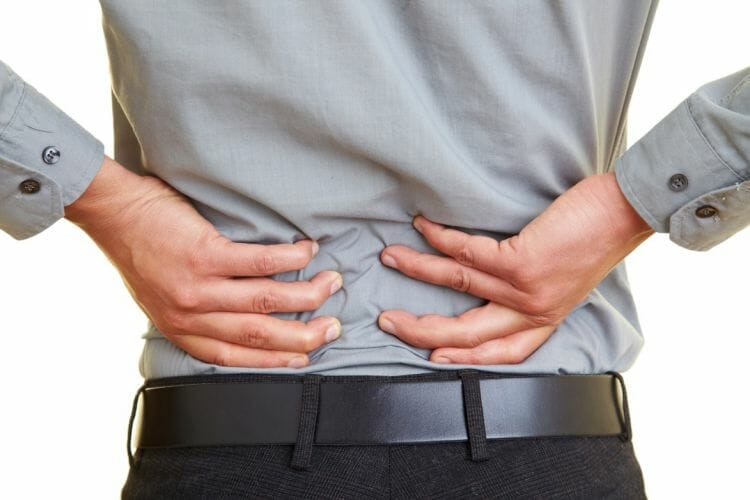 THE JUST SLEEP MATTRESS DIFFERENCE: BEST MATTRESS FOR LOWER BACK PAIN SUFFERERS
Memory foam mattresses were considered as the best mattress for lower back pain sufferers. However, a lot of people continued to struggle with inadequate sleep, pain, and discomfort even when they were already sleeping on memory foam.
Driven by the desire to help every person sleep better in any condition, I, Dr. Raymond Hall, designed the JUST SLEEP Premium mattresses. As a 30-year veteran sleep doctor, I know how sleep disruption causes anxiety, body pain, and stress that adversely affect people's daily lives. This inspired me to extend the optimal possibilities for improving sleep through sleep technology based on science. Hence, my success in designing and creating the best mattress for lower back pain sufferers and side sleepers, now hailed as one of the most innovative mattress ever invented.
Doctor-Designed Therapeutic Mattress
Before JUST SLEEP Premium mattresses entered the market, people suffering from chronic back pain had very few choices for effective relief. Current mattresses during that time only address one or the other, and most fell short of the task.
Despite available memory foams claiming back pain relief, I still encountered numerous patients complaining of back and spine issues and looking for the best mattress for lower back pain side sleeper.
Through extensive research, I have discovered two critical mattress issues that cause back pain: poor pressure relief and breathability. This inspired me to design the ideal foam combination, which turned out to be Imported Italian Coconut Foam and US-made Talalay foam.
Good Sleep Requires Four Foams
JUST SLEEP Premium mattresses offer consistent deep support by blending synergistic foams with fantastic pillow top comfort. Every Premium mattress is designed with four innovative foams, each one with a precise function:
1. Cutting-Edge Coconut-based Foam
This is the topmost layer of the JUST SLEEP Premium mattress. It's made from coconut and water-based foam that is flown straight from Italy.
The cloud-like coconut-based foam is 200% more breathable than the best memory foam mattress for back pain. The open-cell circulation ensures that the mattress stays cool even during the hottest summer nights.
Not only is this foam incredibly comfortable, but it's safe for the skin as well. If you struggle with allergies and rashes triggered by your mattress, rest easy knowing that this foam was tested thoroughly at the Cosmetology Centre of the University of Ferrara and found gentle and hypoallergenic for most skin types.
2. US-made Talalay Latex
Is your old memory foam mattress not doing the job anymore? Never look back when you try the second layer based on American-made Talalay latex. Compared against classic memory foam, Talalay latex is:
3X more pressure relieving
7X more breathable
20X more durable
Similar to the topmost coconut-based foam, Talalay latex is completely non-toxic, resistant to dust mites, and has excellent anti-microbial properties to keep pollutants and bugs away.
3 & 4: High-Resiliency Base Foams
Completing the Quadra-Foam structure are the third and fourth layers for support and base stabilization. These are made from conventional, high-resiliency foams of different densities. Like the top coconut foam layer and the Talalay latex, these foams have absolutely no metals, harmful gasses, and toxic substances and have passed strict CertiPUR certification.
Experience the Magic of JUST SLEEP Premium Mattress
The best way to find out what makes JUST SLEEP Premium mattresses so special is to fall asleep in one.  To help you find the perfect JUST SLEEP mattress for your situation, every purchase includes a free, 10-minute personal phone consultation with me.
Take advantage of this free consultation to find the perfect mattress for your situation. For more questions, call our friendly and professional JUST SLEEP representatives today at 805-379-5007.
Dr. Raymond Hall, DC
Inventor, Author, Sleep and Spine Expert, and practicing Chiropractic Physician